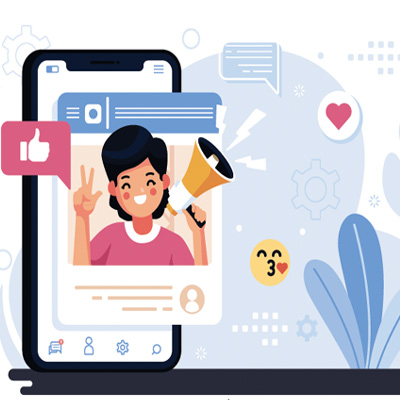 Bulk Voice Calls
DishaLive Web Design and Solutions is a leading provider of bulk voice call, IVR, and toll-free number services. We understand the importance of effective communication in today's fast-paced business world, and we strive to provide our clients with the tools they need to stay connected with their customers and clients.
Our bulk voice call service allows businesses to send pre-recorded voice messages to a large number of people simultaneously. This is a cost-effective and efficient way to reach a large audience, whether you're promoting a new product or service, sending out reminders, or simply keeping your customers informed about your business.
Our IVR (Interactive Voice Response) service is a computer-based system that allows customers to interact with a company through the use of voice and DTMF tones input via a keypad. This service can be used to provide customers with information about products or services, route calls to the appropriate department, and even take orders or schedule appointments.
Our toll-free number service allows your customers to call your business without incurring long distance charges. This service is ideal for businesses that want to make it easy for customers to reach them, no matter where they are located.
All of our services are customizable to meet the specific needs of your business. Our team of experts will work closely with you to understand your goals and target audience, and will then design and implement a solution that is tailored to your unique requirements.
We also provide detailed analytics and reports that allow you to track the effectiveness of your campaigns and make informed decisions about your communication strategies.
In addition, our services are highly scalable, so you can start with a small package and then expand as your business grows. This allows you to control your costs and ensure that you are only paying for what you need.
At DishaLive Web Design and Solutions, we are committed to providing our clients with the best possible service. We understand the importance of staying connected with your customers and clients, and we strive to provide you with the tools you need to do just that. Whether you're a small business just starting out or a large corporation looking to expand your reach, we have the expertise and resources to help you succeed.
So, if you're looking to take your communication strategies to the next level, contact us today to learn more about our bulk voice call, IVR, and toll-free number services. We'll work closely with you to design a solution that meets your unique needs and helps you achieve your business goals.